2 meter Blown Film Line start-up in USA
In New Jersey, USA, PLASCO has installed one set of 2000mm (78") wide LDPE/LLDPE blown film line with capacity up to 300 kg/hour.
The producer's main business is manufacturer for HVAC hardware, accessories and sheet metal parts. And is using PLASCO blown film line for production of protective film for its in-house application.
With the high quality film demand for protective film converting, the line installed in New Jersey is engineered to meet the need producing prec ision film with efficiency. The line is equipped with advance auxiliary device includes IBC system; Calibration Cage by GAMMATEC; oscillation haul off device, CPC (Center Position Control) web guide, high capacity corona treater, dual station deluxe series PLC control full automatic winder capable for 6" winding core, and JC-EcoTrim series - edge trim recycle pelletize extruder for pelletize of the edge trim waste in line.
Since the film line in production, the producer has a reliable film supply and is able to convert better quality protection film for their products and substantially reduce operating costs.
PLASCO blown film lines has been developed and engineered to meet customer's need whether is a commodity product, multilayer barrier film, or specific industry film, we have the solution to put customer beyond the frontier of film extrusion.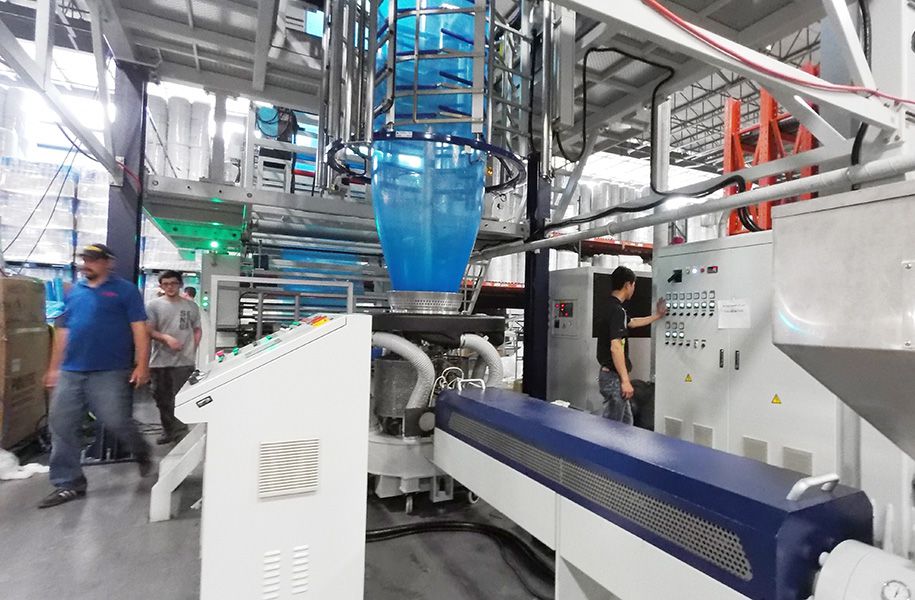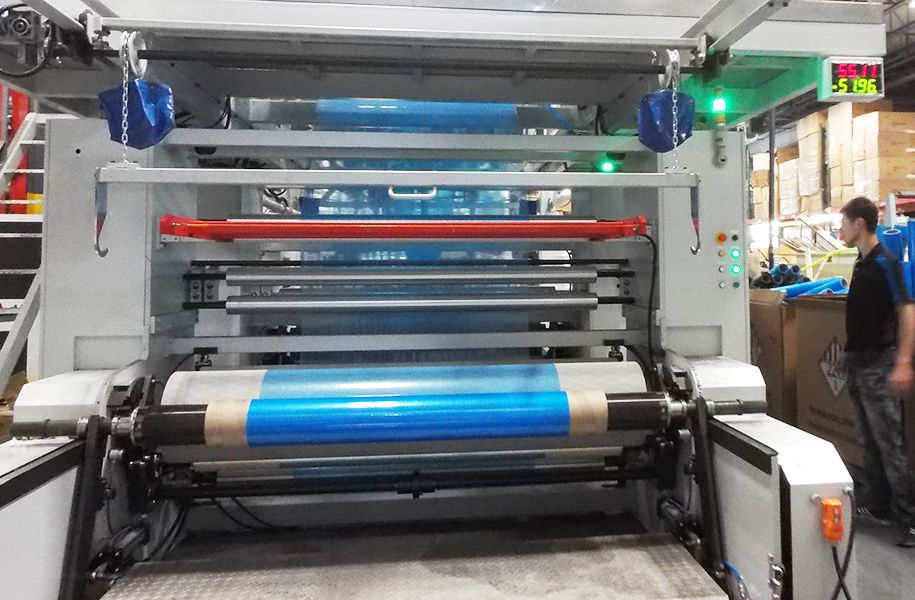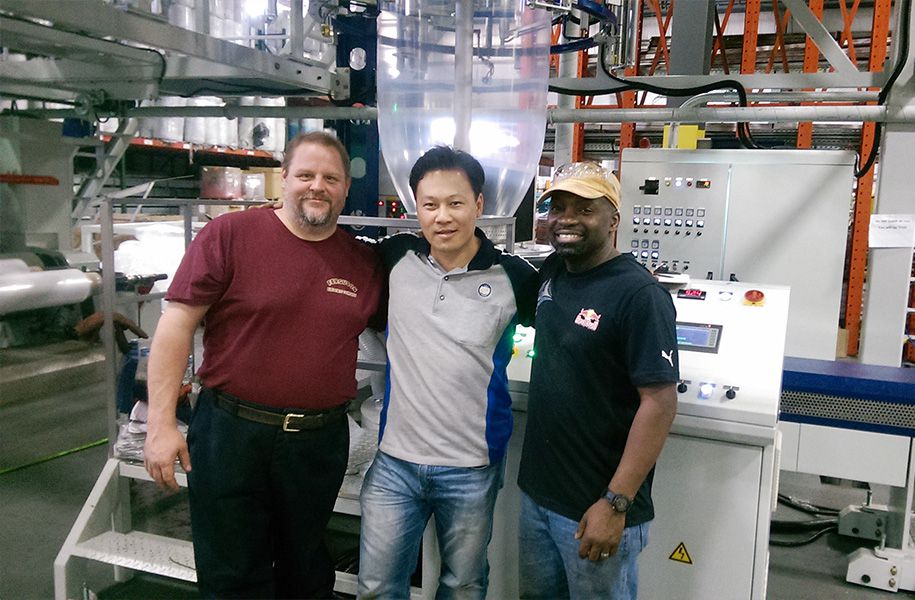 No. 90, Nanpi Rd., Nanxin Vil.,
Taibao City, Chiayi County 61251, Taiwan
Phone: +886 5 2376175
E-Mail:
[email protected]